Wagoner Roofing 2014 Referral Program
What is the 2014 Referral Program?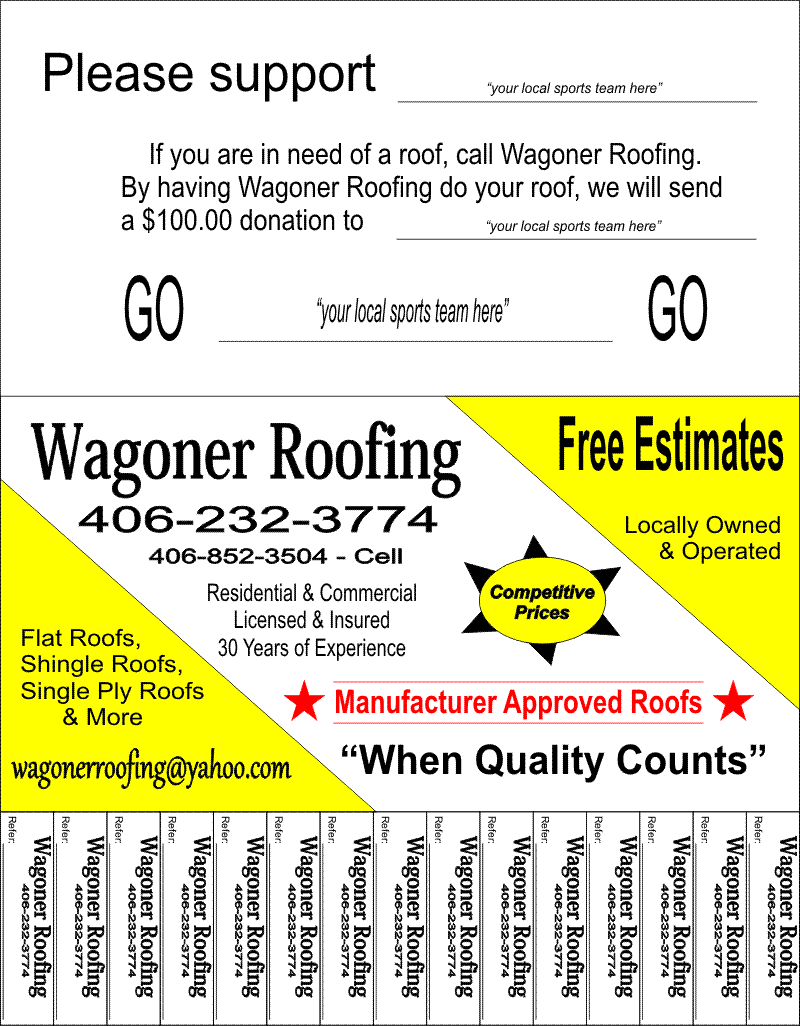 The 2014 Referral Program is our way of giving thanks to you for helping us promote our business. It is designed to give back to the community in several different ways.
It can be used as a donation to a local organization, sports team, family , friend, virtually anyone that the home owner wants. It is a great way for a local booster club, a school fundraiser, or other organizers to raise money.
How it works is when a home owner signs a proposal for a roofing project, there is a place for them to tell us who referred them to us. Once the job is completed and paid in full, a $100.00 check will be sent to whoever the home owner listed.
You are not limited on the number of referrals made to you. We also have fliers and business cards that you can use to help us advertise. There is a form to fill out and send to us with your contact information, and we will send you a PDF file with our ad and business card that will be customized to you. If anyone uses your information on the referral you will receive $100.00 for each completed roofing project that has been paid in full.
Only one referral reward per completed roofing project.
Use the form below to sign up to become a registered referrer. We will customize an advertisement with your information on it, and we will email you a file for you to print out. We will also send you a file with a customized business card for you to distribute. Please remember, the client must use your name/organization on the proposal for you to be eligible for the reward.